Financial Aid
Financial Aid & Education Abroad
Students can use their federal, state and institutional financial aid to help pay for any approved CU Boulder Education Abroad program. (Non-approved programs cannot be paid for with this aid). More information on billing timelines and how financial aid and scholarships apply can be found on the Accepted Student Guide.
Financial Aid for Semester and Year-long Programs
Students/parents who have filed the annual FAFSA form are generally offered at least enough money in the form of Stafford and Parent Plus (a loan to the parent) loans to cover their education abroad costs. If there is high need, students may also be offered grants. If offered Parent Plus loans, the parent must be willing and able to accept the Parent Plus loan, otherwise students will need to try to qualify for an alternative loan which is more difficult to obtain. To get more information, see CU's Office of Financial Aid.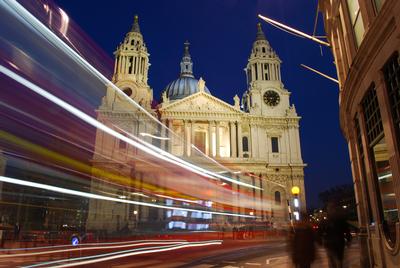 Financial Aid for Summer Programs
To be eligible for federal aid for summer programs you must be enrolled in at least 6 credits. This can be a combination of education abroad and on-campus courses. You are eligible for summer aid only to the extent that you have not reached your annual aid limits during the previous fall and spring semesters and provided you meet all other eligibility requirements. If you borrow the maximum amount of student loans during the fall and spring semesters, you may be eligible for alternative loans, and additional Parent Plus loans.
You must notify the Office of Financial Aid that you want to be considered for summer financial aid. In addition to having a processed FAFSA on file, you must complete a CU Boulder Summer Aid Application.
How/When Financial Aid is applied
Your Financial Aid will be available ten days before the start of the CU campus semester (regardless of when you program begins). Financial Aid gets applied to your online CU account as it usually does each semester.
The Office of Financial Aid recommends students authorize their Financial Aid to pay all university charges. More information and instructions to authorize this can be found at
Financial Aid & Title IV.
Pre-Departure Costs
Since you won't have access to your financial aid until the term your program begins, you will need to pay out-of-pocket for some pre-departure costs. This could include your deposit to the CU Education Abroad office, your airline ticket, passport and visa, direct-to-program application fees or deposits, and vaccinations.

If you are concerned about paying for these expenses before your financial aid is available, contact a counselor in the Office of Financial Aid. In some cases OFA may be able to allow an advance of your refund, if eligible. This is determined case-by-case by the Office of Financial Aid and only certain students will be eligible.
Additional sources of loans & other funding beyond State/Federal Financial Aid
GI Bill
Starting Fall 2020, the VA has updated guidance for how GI Bill benefits can be used for education abroad programs. If you are thinking of using your benefits to help pay for your program please connect with the CU Boulder VMA office and with Sarah Westmoreland in the Education Abroad office to get more details on how this might work. According to the VA guidance, the GI Bill benefits can be used only under these scenarios:
If course(s) abroad are CU Boulder Instructor-led (must be a CU Boulder Global Seminar or Global Internship; Global Intensives will not qualify), or,
If students attend using a Parent/Guest Letter (the abroad school must be approved by the VA in the Weams database), or
If students enroll as degree seeking at the abroad university (transfers to another VA approved school and then back to CU)
Contact sarah.westmoreland@colorado.edu prior to pursuing option 2 or 3. For option 1, the GI Bill will cover the amount of tuition and fees equivalent to taking the same number of credits on the CU Boulder campus. You will be responsible for the remainder of the Program Fee and the Estimated Costs Not Included in the Program Fee. You can look up those costs
here
.
Please also note:
In order to use GI Bill benefits for a study abroad program in one of the three scenarios above, the courses you take must be required for your degree. If the courses are not needed in order to complete your degree, they will not be covered by the VA.
If you are going abroad under one of the three approved scenarios, the VA will pay the equivalent to what they would pay if you were taking the same number of credit hours on campus. Please talk to the CU Boulder VMA office to estimate what this amount will be and how your housing stipend could be affected.