Financial Aid
Financial Aid & Education Abroad
Students can use their federal, state and institutional financial aid to help pay for any approved CU Boulder Education Abroad program. (Non-approved programs cannot be paid for with this aid). The Guide to Billing and Financial Aid (the box to the right) includes detailed information about applying financial aid to education abroad (ex. dates of disbursement, loan adjustments, special summer aid considerations and more).
Financial Aid for Semester and Year-long Programs
Students/parents who have filed the annual FAFSA form are generally offered at least enough money in the form of Stafford and Parent Plus (a loan to the parent) loans to cover their education abroad costs. If there is high need, students may also be offered grants. If offered Parent Plus loans, the parent must be willing and able to accept the Parent Plus loan, otherwise students will need to try to qualify for an alternative loan which is more difficult to obtain. To get more information, see CU's Office of Financial Aid.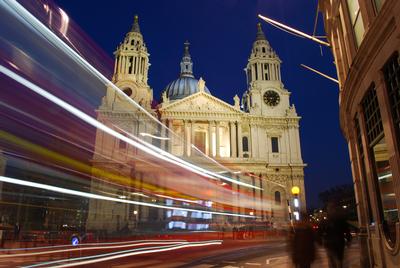 Financial Aid for Summer Programs
To be eligible for federal aid for summer education abroad, you must be enrolled at least half time (6 credit hours). This can be a combination of Maymester/Augmester, education abroad and regular CU summer session courses. You are eligible for summer aid only to the extent that you have not reached your annual aid limits during the previous fall and spring semesters and provided you meet all other eligibility requirements. If you borrow the maximum amount of student loans during the fall and spring semesters, you may be eligible for alternative loans, and additional Parent Plus loans.
You must notify the Office of Financial Aid that you want to be considered for summer financial aid. In addition to having a processed FAFSA on file, you must complete a CU Boulder Summer Aid Application (see the Office of Financial Aid website). Log-into MyCUInfo and click Finances > Apply for Summer Aid. Select the summer term (M, A, B, C, D, Augmester) that best matches the dates of your education abroad program.
How/When Financial Aid is applied
Your Financial Aid will be available ten days before the start of the CU campus semester. Some education abroad programs start as early as a month and a half earlier than this. Financial Aid gets applied to your online CU account as it usually does each semester.
The Office of Financial Aid recommends students authorize their Financial Aid to pay all university charges. More information and instructions to authorize this can be found at
Financial Aid & Title IV.
Pre-Departure Costs
There are costs you typically will have during the term you've applied and been accepted to your program. They need to be paid but your financial aid will not be available for your education abroad term until the beginning of the education abroad term. These pre-departure costs may include your $550 deposit to the CU Education Abroad office, your airline ticket, potential vaccinations, passport, and possible direct-to-program application fees ranging from $30 to $60 and direct-to-program deposits ranging from $200 to $1,000.

If you are concerned about paying for these expenses before your financial aid is available for the education abroad term, contact a counselor in the Office of Financial Aid. The counselor can review your circumstances and possible options. (Enter into the Office of Financial Aid lobby area with couches; explain you have in-depth education abroad questions and ask to sit with a counselor.) In some cases OFA may be able to allow an advance of your refund, if eligible. This is determined case-by-case by the Office of Financial Aid and only certain students will be eligible.
Other solutions for purchasing airline tickets:
CheapAir.com allows you to book/purchase airfare online and one of the payment options is using cash at a local Western Union.
STA Travel has a "Book Now Pay Later" option to reserve your flight for $49 and pay the balance one week before departure.
If you or a family member does not have access to a credit card, consider purchasing a Visa Gift Card and then using it to make an airline purchase.
CIEE program applicants: apply to the GAIN Scholarship.
Additional sources of loans and other funding beyond State/Federal Financial Aid