Global Seminars
Global Seminars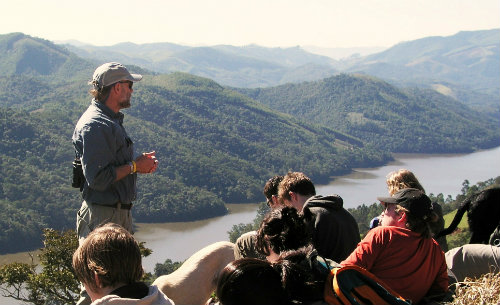 Global Seminars are short-term international programs taught and directed by a CU Boulder faculty member in the summer or between the fall and spring semesters. Global Seminars meet the following criteria:
are taught outside of the United States.
last approximately 2-6 weeks depending on content & credit.
include a CU Boulder course/courses taught abroad and fulfilling degree or major requirements.
provide a small group experience that allows students and faculty to build strong connections.
offer an international experience for students who cannot study abroad during the academic year.
provide faculty with an opportunity to enhance teaching, research and service, and will augment global competence which in turn can be passed on to students.
are sponsored by CU and supported by CU Boulder Education Abroad staff who work closely with faculty to plan the program logistics including student recruitment, selection, pre departure orientation and on-site support.
To get a better idea of the breadth of existing offerings, look at the Global Seminars currently offered by CU Boulder.

Global Seminar Faculty Director Spotlights
Photo Credits:
"Faz on the Mountain" by Adrienne Bortree —
Conservation Biology & Practice in Brazil's Atlantic Forest Global Seminar
— Faculty Director: Timothy Kittel