Tom Zeiler
Professor of History
French Connections (Bordeaux, France)

Did you study abroad as a student?
I studied in Paris, France, for a year as a junior. I've also held two Fulbright Fellowships as a faculty member, one in Buenos Aires, another in Tokyo.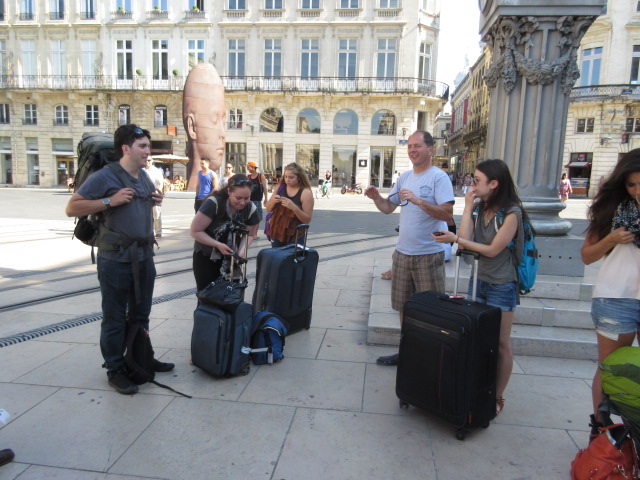 Why should history majors study abroad?
EVERYONE, regardless of major, should go abroad to learn about themselves and about the US. You actually learn a lot about your own country and its history and culture, as well as your host country. History majors can learn new perspectives on history as well.
What is your favorite French food?
Religieuse — a chocolate or coffee pastry similar to an éclair but usually in two mounds.
Why is Bordeaux such a good place to study this topic?
Bordeaux has a long history as a political and economic center, and offers an opportunity to examine history and contemporary affairs in a variety of ways, and without the distraction, or somewhat skewed view, of Paris. The wine industry is centered there (really, the global wine trade is arguably based there) and it hosts Sciences Po, one of the best universities in France and Europe. CU-Boulder also has a close relationship with Sciences Po through the Political Science Department.
What aspect of this summer's program are you looking forward to the most?
Helping our students learn about Bordeaux and all of its culture. The exploration of new topics will be an adventure.
Anything else?
France itself offers a lot of unique perspectives for those interested in studying Europe and local culture and history. And it is romantic!! I met my wife during my study abroad in Paris, on a city bus when I asked for directions in VERY unpassable French. She didn't speak English, but we made do!