Chris J. Vargo
Assistant Professor of Advertising, Public Relations, and Media Design
International Strategic Communication (Paris, France)
Did you study abroad as a student? What was your international experience like?
Not as a student; to graduate on time, I needed to take major courses my sophomore and junior year. This is part of why I wanted to create this program, so students could travel abroad and work towards their major.
Why should Advertising, Public Relations and Media Design (APRD) majors study abroad?
APRD students should go abroad because they can earn progress towards their major, get immersed in a completely different culture of strategic communication and do it all for about the cost of taking a couple summer courses at CU.
What is your favorite Parisian food?
My favorite Parisian food is a simple Croque-Madame. I could eat them all day, every day.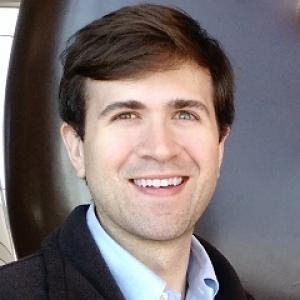 Why is Paris such a good place to study this topic?
I think Paris is the best place on earth. World-renowned advertising and public relations agencies have offices and some of the best artists and creatives in the world work here. Moreover, it's just a short ride down the road to Cannes' annual Advertising festival and the rest of Western Europe.
What aspect of this program do you look forward to the most?
I look forward to showing students how a degree in strategic communication can take them half way across the world. I want to broaden the horizon our students and expand their worldview. I also look forward to the crêpes.
Anything else?
In 2016 when this program launched, it was the most exciting month of my life. I expect 2018 to be even better.
Last Updated August 2017