Returning to CU
Returning to CU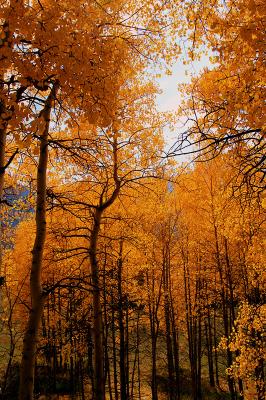 Welcome back from education abroad! You are now among the ranks of 24,000 Global Buffs who have studied or interned abroad with the University of Colorado Boulder since 1960. Please use the information provided below to learn more about next steps now that you're back the U.S., staying involved internationally both at CU and around the world, keeping in touch with CU Education Abroad and your fellow Global Buffs, using your experience to launch a global career, and more.
Re-adapting to life in the U.S.: Managing "reverse culture shock" when you return from education abroad can be difficult. The following resources may be useful to you as you re-acclimate to your life back in the United States: the Essential Guide to Education Abroad, and What's Up With Culture? (check out Module 2, sections 3 and higher).

Your health: If you become sick after returning, tell your health care provider that you have traveled outside of the U.S. Because some diseases have a long incubation period, you may not be sick until after you return. Complete any immunization series (such as Hepatitis A or B) that you started before travel.

Know when and how your courses from abroad are recorded :
Your MyCUAbroad application checklist: log in to your MyCUAbroad application and complete your Program Evaluation and Share Your Experience questionnaires so that you can share your story and knowledge with future education abroad students and provide valuable feedback to CU Education Abroad.

Participate in CU Boulder Education Abroad's fairs & orientations: keep an eye out for emails from Education Abroad in August about our Fall Fair that happens every year in the first week of September. Program-specific orientations occur in November and April and are a fantastic way for you to share your expertise and stories with outbound students! Meeting program alumni is often the highlight of orientation. Keep an eye out for emails in October and March to request your attendance.

Find housing in Boulder: There are many housing resources for returning education abroad students. CU Off-Campus Student Services maintains listings of rooms, houses, apartments, roommate requests, Boulder specific-housing information and materials related to living off campus. Additional housing options can be found on Ralphie's List or Craigslist. You may also want to consider Bear Creek Apartments.
The Global Buffs Gazette: the Global Buffs Gazette (formerly the Peregrine) is CU Boulder Education Abroad's newsletter! Read about what your fellow Global Buffs have been up to, the goings-on at the Education Abroad office, and get news and advice from experts in the field. Want to share your story? Email Stephanie Pund at Stephanie.Pund@colorado.edu.
Contact us: email AlumniEA@colorado.edu to update your contact information, get more information on keeping in touch with Global Buffs, etc.
If you studied abroad with one of our partner organizations, learn more about their alumni organizations and activities.
Get updates from our office and/or find fellow Global Buffs on social media! #CUBoulderAbroad to share your own updates & photos!