G.I. Bill Education Abroad Guide
---
Education Abroad Quick Facts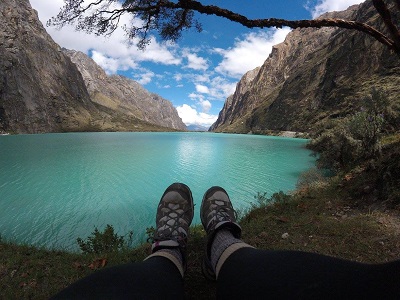 CU Boulder Study Abroad offers over 400 programs in over 70 countries! You can go abroad for a semester, year or summer (the latter ranges from 2-12 weeks). In addition to taking classes abroad, you can choose an internship or volunteer program (or combine classes with internship or volunteer options)! Please visit the following web pages for more information and to get started.
---
FAQ's Regarding the G.I. Bill and Education Abroad
Q: Can I use my G.I. Bill funding for participation on an Education Abroad Program?
A: Yes, as long as you participate on an approved CU Boulder Education Abroad program and earn credit for classes that will count towards your various CU degree requirements.
Q: How much G.I. bill funding will I receive for education abroad?
A: Your G.I. Bill funding amount will be very similar to the amount you normally receive for a semester at CU (summer funding varies based on length/credits). Thus, your G.I. Bill funding
will rarely cover the full cost of your experience abroad
and will go farther if you select one of the more affordable options. Funding for any additional education abroad costs (i.e. airfare) is not covered by the VA. Note that some costs must be paid before your VA funding will be applied, such as the $550 deposit (due shortly after acceptance to the education abroad program) and fees for many programs in the Southern hemisphere.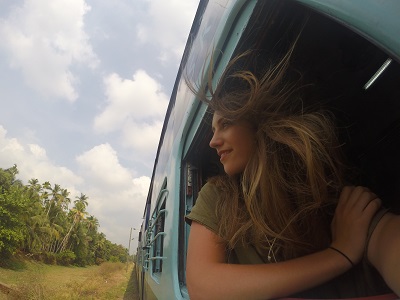 Q: How can I determine the approximate amount of funding I will receive?
A: Add up the following:
You will receive coverage for the in-state rate for tuition and mandatory fees at CU. You will be required to estimate the number of credits you will earn on your program and provide this number on the required Education Abroad paperwork to Veteran Services. Veteran Services will use this information to request the appropriate per-credit in-state tuition rate from the VA. Summer funding depends on the number of credits you will earn on your program.
You will receive your housing allowance at the CU Boulder rate for the official dates/credits earned on your study abroad program.
You may receive funding for books & supplies at $41.67 per credit hour
Q: Are there restrictions on which programs I can choose?
A: Technically, you can choose from any of the 350+ approved CU Boulder programs. However, certain programs are more cost-effective and are likely to avoid delays with your G.I. bill funding. Exchange programs are often quite cost-effective (your G.I. bill funding will go farther). They do require a high degree of independence, which is a personal decision for each student. Students are also encourage, if possible, to select programs that allow for course registration in advance (see the 'Academics' section of each program page for this information). Lastly, students selecting programs in the Southern Hemisphere for CU's fall semester should be aware that G.I. Bill funding is unlikely to be available at the start of the program.
Q: What other funding is available to help cover education abroad costs?
A: First, you are encouraged to consider the more affordable education abroad program options that are close to the cost of attendance at CU Boulder (especially for a semester abroad). Second, you can apply for study abroad scholarships. You can also apply for Federal Financial Aid through the FAFSA.
See more information about education abroad finances.
Q: How can I obtain additional information and move forward?
A: For information about education abroad programs, you should first complete Abroad 101 (visit the Education Abroad website and click on "Getting Started"). After completing Abroad 101, you can meet 1-on-1 with Education Abroad Advisors to select a program and apply. Note specific hours for geographic regions. Once you apply to an education abroad program, be sure to notify your Program Manager that you are using your G.I. Bill to help fund your program.
In order to receive your G.I. bill funding, you are required to meet with the Office of Veteran Services academic advisor to discuss details of G.I. Bill funding for your program costs. Plan to provide information about your education abroad program's dates, length, and credits, which usually can be found on the study abroad website. Prior to departure on your program, you will be required to submit the Education Abroad Certification Form (found on the Veteran Services website) along with your Request for Enrollment Certification for your Education Abroad term. Forms and advising contact information can be found at Colorado.edu/veterans, or call 303.492.7322.
---
Photos by Grace Anderson, Sophia Bagi