From Business Student to Handbag Designer. One Student's Italian Exchange Experience
By Moriah Maron
I recently had the opportunity to sit down with Laura Vogel, a Leeds School of Business senior and alumni of the Bocconi Exchange program in Milan, Italy. Laura first traveled to Milan with the Leeds School of Business on a First-Year Global Experience (FGX) that toured Bocconi University. She knew from that moment on she wanted to return for a full exchange semester. Bocconi is known to many as a leading university for economics, management, finance, law,
and
(less known to many) fashion!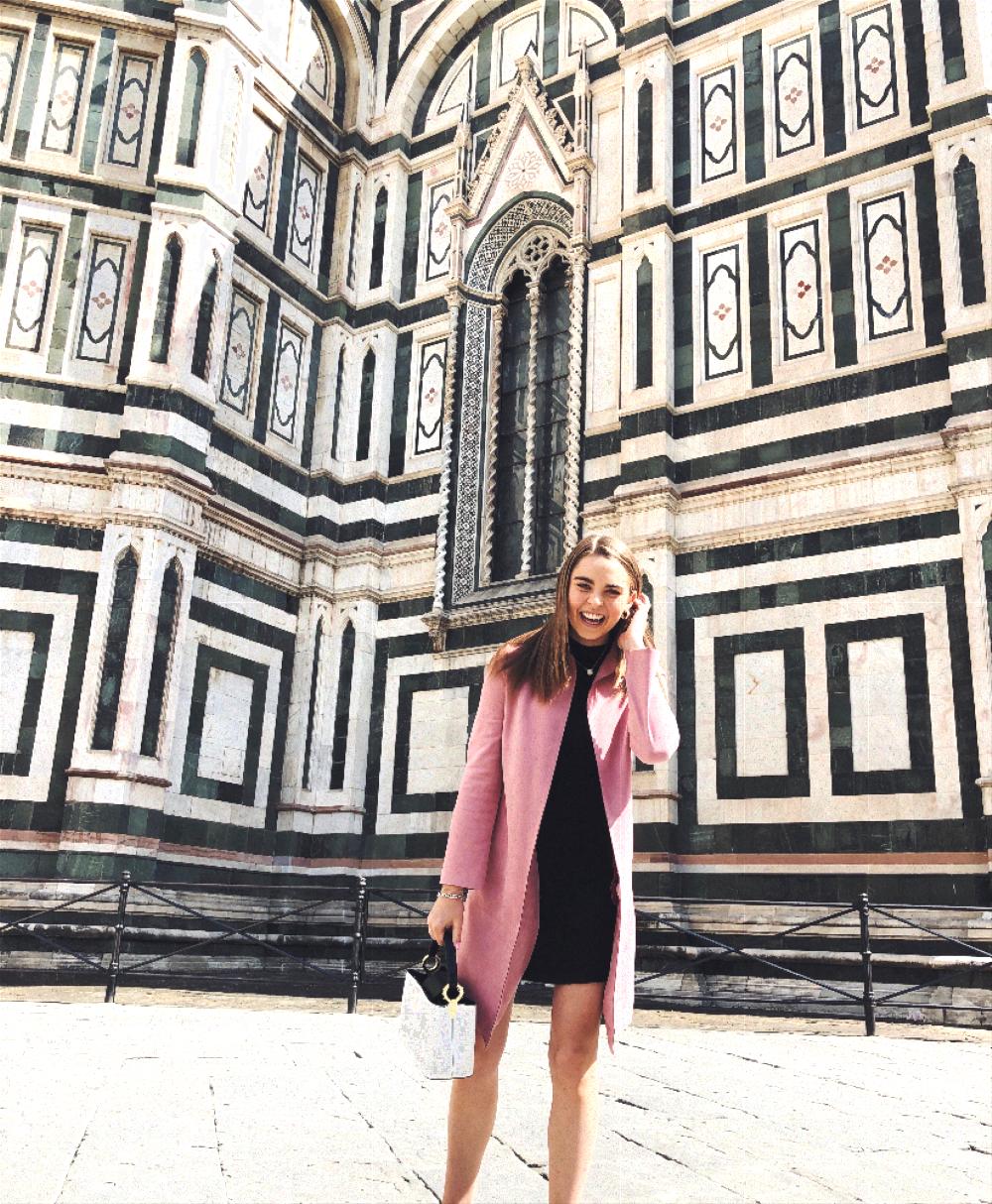 During Laura's semester, she attended presentations by luxury fashion brand executives from Tiffany's and Max Mara, and was able to live and study in the center of Milan during Fashion Week. This was exactly the academic and passionate environment Laura was looking for.
What Laura didn't plan on was starting her own handbag company following her semester in Italy! From the window of her AirBnB in the Navigli district (a must visit according to Laura!), Laura watched shop workers of a local motorcycle repair shop repurpose leather for motorcycle jackets. She was intrigued and began asking questions. This led her on a moto-adventure to a leading leather goods manufacturer's house halfway between Milan and Lake Como. It was at this spontaneous meeting that the real work started!
Laura began working with this leather goods manufacturer to develop her own design of a baguette bag. Let me pause here and explain what a baguette bag is: the baguette bag was designed by Fendi in the late 90's and was immediately recognizable because of its short strap and oblong shape. Laura was interested in creating this handbag design because it is hard to pickpocket and hands-free (a trend in the fashion world today). These baguette bags are also making a comeback in Europe, and, as Laura explained, what happens in European fashion expands to the rest of the world!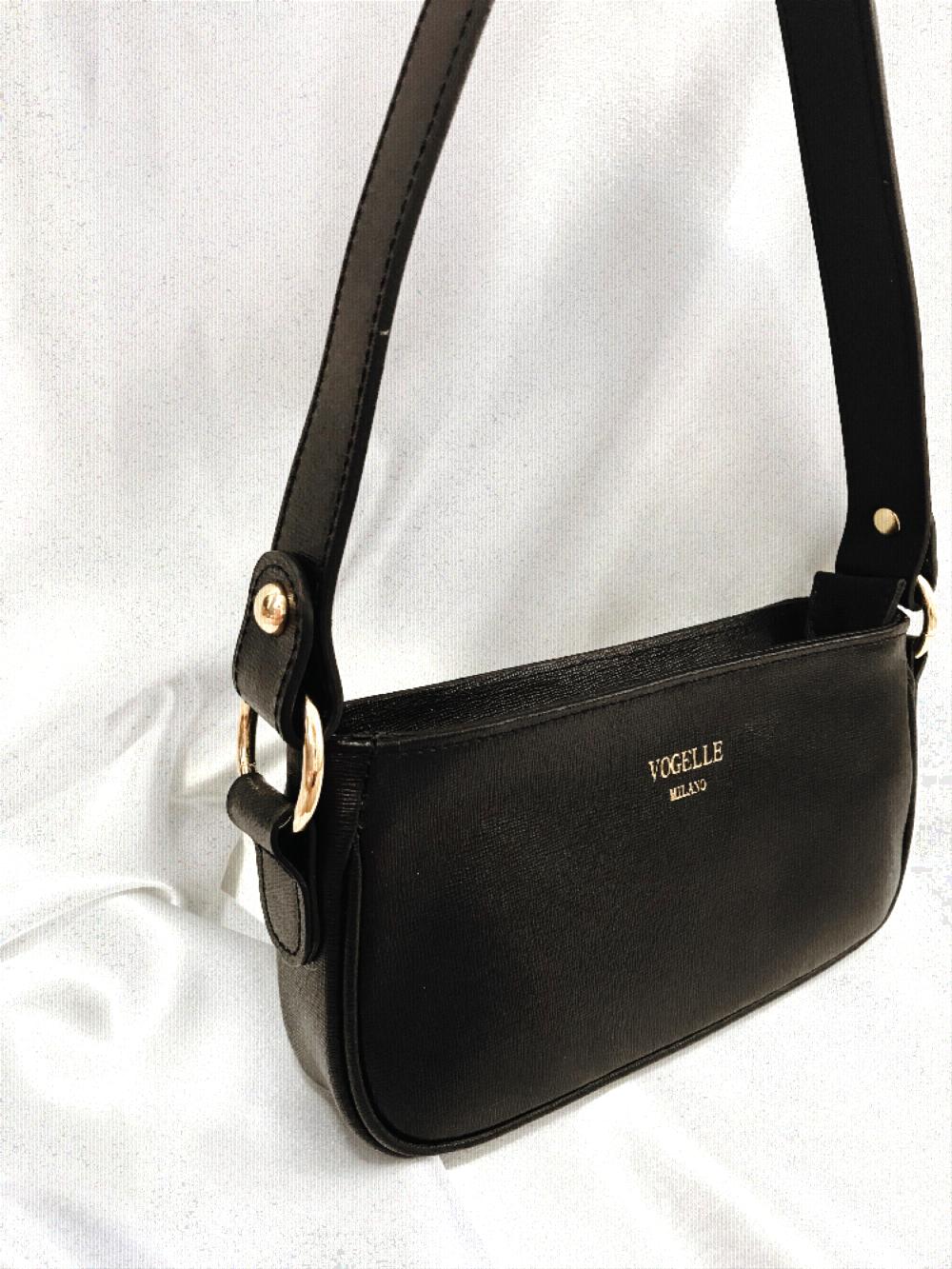 Between completing coursework for her double major in Finance and Marketing and working 30+ hours at Nordstrom's, Laura is in constant communication with her leather goods manufacturer via WhatsApp. She is able to utilize the skills and knowledge she's gained as a student with the Leeds School of Business in finalizing the business details of Vogelle Handbags – from setting up a trademark and obtaining an animal skin import license, to determining how much each bag should cost (her finance background has been extremely helpful in this area).
Laura's academic focus in business combined with her interest in fashion, would lead one to believe that her starting her own company was almost inevitable - but why now? As a senior in college, didn't she have enough on her plate between meeting graduating requirements, figuring out post-graduation plans, and finding time to enjoy her last year at CU with friends? Laura's response was that her semester abroad allowed her to see that there were many other ways of living and different career paths – she's learned that she couldn't be afraid of failing and inspired her to
invest in herself
and in what
she
wanted to do!
I for one am inspired by Laura's story and look forward to seeing the Vogelle baguette bag around CU's campus and beyond! Her experience demonstrates how studying abroad can directly jumpstart your career. Stay up to date on Laura's website,
Vogelle
, where her handbags will be available for purchase closer to the holidays.