Dr. Jota Samper
Assistant Professor, Program in Environmental Design
The Medellin Practicum/Studio (Medellin, Colombia)
Did you study abroad as a student? What was your international experience like?
I did my architecture school in Colombia; as a student of architecture, I did two abroad programs: one visiting five countries in Europe in six weeks, and a second a design summer studio called LA/LA Latin America / Los Angeles, with Teddy Cruz at SCI-Arc in Los Angeles, California. Both were incredible experiences. I think between the two of them they are the most transformative experiences of my education. The LA program is the most important in retrospect because being part of that experience is responsible for me living in the US now.
Why should ENVD majors go abroad?
We live in at a critical threshold in the XXI century, the world is more urbanized than ever, and humans are more and more a global community. Not engaging or knowing other cultures is a disservice to your education and would hinder your ability to be competitive in the future. Doing an abroad program at this point on your life is the best investment on your future.
Why is Colombia such an excellent place to study this topic?
Medellin, Colombia is a unique place to learn about informal settlements; it is the city with the most revolutionary strategies to deal with such urban forms. Learning about those urban process happening in Colombia opens the door to discover avant-garde practices that can improve the lives of the one billion people living in slums today.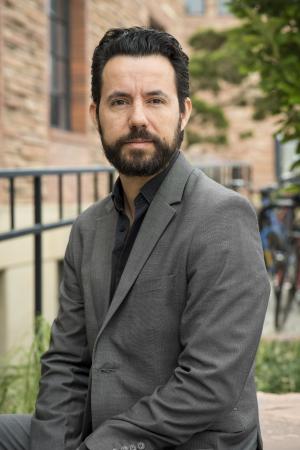 What is your favorite Colombian food?
The Plato típico antioqueño. It has everything in just one plate: red beans cooked with pork, white rice, carne molida (ground meat), chicharrón, fried egg, plantain (plátano maduro), chorizo, arepa, hogao sauce, black pudding (morcilla), avocado, arepa, and salad. It is served on a platter or a tray. It contains (as you can see) much deep fried stuff like plantains and chorizo. Because of all the carbohydrates it's probably one of the unhealthiest Colombian plates. However, I still love it.
What aspect of the program do you look forward to the most?
The part of the program I always look forward is working with the community of Manantiales de Paz. On our last day, we have a meal with all the community and our students after more than a month of work we all become a family and that moment is the most valuable. At that point, we have learned a lot from each other, and we are all friends.
Is there anything else you would like to add?
I think this program is a meaningful way for me to connect students to a place that I love. Also, that I feel this program is my contribution that place.