Faculty-Led Global Seminar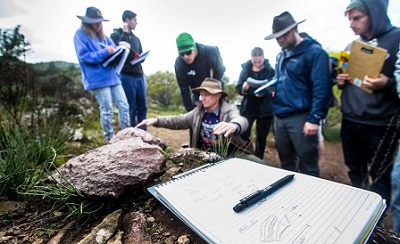 You will travel abroad with a small group of CU Boulder students (approx. 10-25) and a CU Boulder faculty member. This is a great opportunity to study alongside the faculty member in his or her area of expertise. These programs usually run in the summer but there are options during winter break as well.
Things to consider:
Take courses in a small group setting with a CU professor
Experience your coursework first-hand by using local sites as your classroom
Many options to fit your busy summer schedule (including programs during Maymester and Augmester)
Focus on a specific topic of interest to you
Spend time with and get to know a small group of CU Boulder students
View a list of current Faculty-Led Global Seminars.
Learn more about Global Seminar Faculty Directors.
See more program features
Photo credit: Flinders Ranges Day 2, Australia by Paul Jones