Scott Taylor
Assistant Professor, Ecology and Evolutionary Biology
Ecology & Evolution in the Galapagos Islands (Ecuador)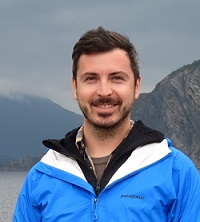 What is your international experience like? Did you study abroad as a student?
Although I did not study abroad as an undergraduate student, I was fortunate to travel extensively as a graduate student and postdoc. I've spent time working and conducting research in coastal Peru and Chile, as well as lecturing aboard ships in the high Arctic, Antarctica, and throughout the Atlantic ocean.
Why should Biology majors study abroad?
When you're interested in biodiversity, evolution, and conservation there is no better way to be inspired or enhance your understanding of the natural world than by experiencing the environments you read about first hand, and in the company of enthusiastic and engaged scientists and peers.
What is your favorite food in the Galapagos?
Ceviche! I ate ceviche every day while I was doing field work as a graduate student.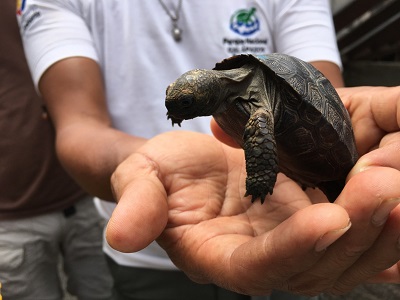 Why is the Galapagos such a good place to study this topic?
The Galapagos is an amazing place to learn about ecology, evolution, and conservation because it has long been protected from human influence and the majority of the species and ecosystems that evolved there, in isolation, are still functioning and intact. Witnessing the famous Galapagos finches or giant land tortoises necessarily brings to mind Charles Darwin and his contributions to our understanding of evolutionary biology and following in Darwin's footsteps is sure to inspire any student of ecology and evolutionary biology.
What aspect of this program do you look forward to the most?
The program is active and immersive. Experiencing these unique environments first hand, both terrestrial and aquatic, is really the ultimate form of active and experiential learning and I most look forward to being there as students hone their observational skills, get inspired but the unique ecology of the islands, and build their skills as scientists.