Service-Learning Education Abroad Programs
---
Education Abroad Quick Facts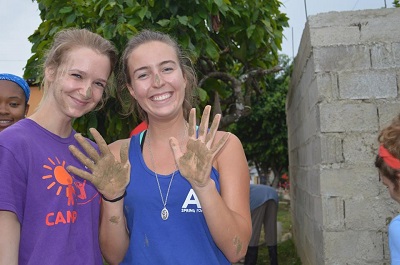 CU Boulder Education Abroad offers over 400 programs in over 70 countries! You can go abroad for a semester, year or summer (the latter ranges from 2-12 weeks). In addition to taking classes abroad, you can choose an internship or volunteer program (or combine classes with internship or volunteer options)! Please visit the following web pages for more information and to get started.
---
Planning and When to Go

First-year

Start planning for education abroad! Begin by attending Abroad 101

Plan ahead and take Core/Gen Ed courses and courses for your major that may not be available on the education abroad program you choose.

Sophomore & Junior

Meet with a education abroad advisor if you have not yet done so in order to discuss education abroad program options.

If needed, make sure your language abilities match the program you wish to attend. Note that many programs are taught entirely in English.

This is a good time for education abroad as you will likely be fairly proficient in a foreign language and/or be well along in completing you core and major requirements.

Senior

If you go abroad as a senior, work closely with your advisor to ensure that you can get all of your requirements completed. Be sure that you know when the credits may be transcripted, as this can delay your official graduation date.
General Advice for Service-Learning Programs Students Going Abroad
---
Getting Courses Approved
---
Programs with Service Learning Options
Many of our programs offer internship and/or volunteer opportunities. This list below includes just a few highlights of programs that can offer a service-learning experience:

Last Updated September 2022