Click here to Login
Staff

Cloud Baffour
Following is information for Cloud Baffour:
Email:
baffour@colorado.edu
Office Hours:
Your first step is to complete
Study Abroad 101
online or in person.
We offer Global & Regional advising in person on a drop-in basis; see the
advising schedule
. You can also connect with an advisor via phone, email or live chat!
Cloud advises on Asia, Africa, Australia and New Zealand on Tuesdays from 9am-1pm and Wednesdays from 1pm-4:30pm.
Title:
Education Abroad Program Manager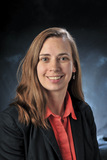 About Cloud Baffour:
Cloud studied abroad in Ghana on the SIT Arts and Culture program, and has traveled extensively in Mali and Ghana studying language, music and culture. After completing graduate work for a Master's in International Education from the School for International Training she also lived in South Africa while working in the International Office at University of Port Elizabeth. Cloud returned to her native Colorado to share her enthusiasm and experience in Africa with other students preparing to go abroad. She sailed as staff on the Semester at Sea May 2012 voyage.

Cloud is a Regional Advisor for Asia, Sub-Saharan Africa, and Australia/NZ (advising hours are listed above).

Contact Cloud if you are an applicant, current study abroad student or returnee for the following programs:
CIEE programs in Sub-Saharan Africa & Japan
SIT programs around the world (except Latin America)
MSID programs in Senegal & Ecuador
Exchange: Akita International University in Japan
Exchange: Doshisha University in Japan
Exchange: Kansai Gaidai University in Japan
Exchange: Sophia University in Japan
Exchange: Waseda University in Japan
Exchange: National University of Singapore
Exchange: City University of Hong Kong
CU Boulder Faculty Led Global Seminars:

Entrepreneurship & Empowerment in South Africa with Prof. Erick Mueller
Conservation & Indigenous People in Tanzania with Prof Laura DeLuca
Exploring Culture & Media in SE Asia with Prof Christian Hammons