Click here to Login
Programs

Brochure
This page is the brochure for your selected program. You can view the provided information for this program on this page and click on the available buttons for additional options.
Global Seminar: International Operations (Hong Kong, China)
Hong Kong, China
(Outgoing Program)
Featured:
Term

Year

App Deadline

App Review Begins

Start Date

End Date

Summer

2016

01-FEB-2016 **

Variable

10-MAY-2016

27-MAY-2016

Summer

2017

01-FEB-2017 **

Variable

16-MAY-2017

02-JUN-2017

NOTE: Dates on this page are for information only; final dates will be confirmed with participants after acceptance to the program. Do not purchase airfare until instructed to do so by your Program Manager. The Start Date indicates the day participants arrive at the program location; the End Date indicates the day participants depart from the program location.


** Most programs' applications are reviewed on a rolling basis (starting August 1st for Spring programs and January 15th for Summer and Fall programs). NOTE: Some programs start the admissions process earlier and fill before the deadline, and some programs' applications aren't reviewed until after the deadline. Check with Education Abroad staff for details.

Indicates that deadline has passed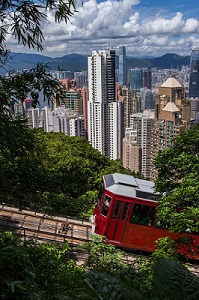 Study Operations Management in one of the largest trading centers in Asia

Engage in daily site visits to local businesses
Live in one of two Special Administrative Regions of the People's Republic of China
Missed the interest meeting? Check out the info here!
The seminar will be held in Hong Kong, a special administrative region (SAR) of the People's Republic of China (PRC). This location was selected because many US enterprises have expanded to China due to the strong growth in the Chinese economy. As a one-time British colony, English is still widely spoken in Hong Kong, making navigation and communication easier than in the PRC. Economically, Hong Kong is one of the great trading cities of the world and is the doorway to Guangdong Province, one of the largest manufacturing regions in the PRC. Hong Kong has the third-largest maritime shipping port in the world, has the largest air cargo port; and is ranked as world's top financial center by the World Economic Forum (WEF 2011).
You will be housed in shared accommodations at The Salisbury Hotel – YMCA of Hong Kong, located downtown, on the Kowloon Peninsula, within a short walking distance of a metro station, the Clock Tower, the Walk of Stars, and many other famous attractions & services.
You are responsible for travel to and from Hong Kong, where the program begins and ends. Transportation during the program (including all site visits and between housing and classrooms) is included in the program fee.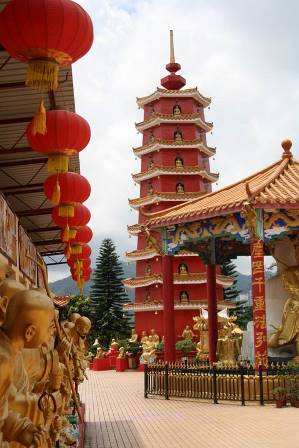 Course: INBU 4151: International Operations (equivalent to MGMT 4150)
Credits: 3 upper-division credit hours
Approved for: This course fulfills a core equivalent for the Global Experience requirement of the Global Business Certificate. This course counts towards Operations Management major requirements. This course has also been approved for Engineering students as a General Technical Elective for College of Engineering.
Grading: This is a CU Boulder course, so you will receive letter grades
This course will compare systems of production/operations management in the United States with those in Japan, Europe, and Asia. You will contrast various regional and national approaches to business, quality management, labor practices, management styles, international competitiveness, productivity, distribution systems, trade practices, and strategies for penetrating foreign markets. You will also examine different sociocultural environments, government-business relationships, banking industries, operations strategies, and the potential for transferring industrial management practices and techniques between countries. The course will be heavily tailored to focus on operations management in Hong Kong, China, and Asia. The program will also examine manufacturing in mainland China during an overnight field trip to Guangdong Province.
The Global Seminar will start with a series of lectures in Boulder in April. The program will then travel to Hong Kong for 2 weeks in May.
Your faculty director for this program is Dr. Keith Stockton. Dr. Stockton has 20 years of private industry experience and has been with the Leeds School of Business for ten years. He has developed and taught a wide variety of operations management, social responsibility and entrepreneurship classes during his tenure at the University of Colorado Boulder.
Dr. Stockton will choose program participants, lead a pre-departure orientation, teach the course, and be regularly available to provide general assistance. He will be available overseas in case of emergency. A travel organization is in charge of all logistical aspects of the program and its staff is also be available in case of emergency in China.
A city tour will take place the first day. Each learning component will have a tour of a business associated with that topic. Students may participate in optional side trips to the Hong Kong islands as well as an amusement park. There will also be a university tour in Hong Kong so students can see their counterparts' educational environment.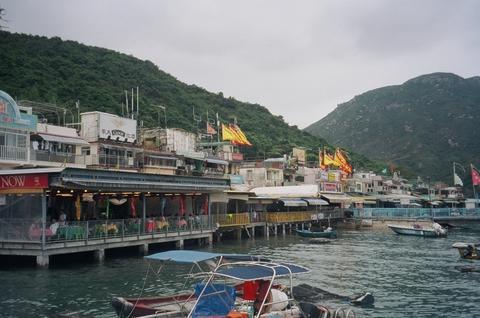 Ryan Cary Broida, Summer 2016 Participant
Lori was great! Having such a experienced background in Asia, she was able to somehow herd us around the city, and make the most out of every single situation we were in. She did a great job getting us to think in a curious way and was able to foster a lot of learning and application to the companies we visited. All of our group guides that we partnered with from the Asia Institute were awesome! They were all very informative and truly enjoyed helping us get the most out of our experience and their country.
Ryan Cary Broida, Summer 2016 Participant
To sum everything up, I think taking this trip right after completing my sophomore was a very perfect time for me. I have had enough business education to understand what is going on and my brain is able to think in a business mindset. I think this trip helped me be able to act more professionally and be able to imagine myself in these companies we visited. It was helpful and the experiential learning was great because it allowed us to learn what e like and what we don't like by actually seeing into many different industries. I am overall very happy that I was able to experience this trip with the people that I did, as I have made very valuable connections and friendships. Lori did a great job with every aspect of the trip, and I am sure Keith will do an outstanding job next year with the group.
Ryan Cary Broida, Summer 2016 Participant
I wish I would have known how HOT it was going to be and that way I would have gone to target and bought undershirts and more anti-perspirant.
Summer 2014 Participant
the academics were very nice and gave us an actual real world experience and global connections that we would have otherwise not have meet. the location was also superb! However, I would heavily suggest not staying at the Sunshine hotel again in Shenzhen. the YMCA housing however was amazing and right next to everything that we might have needed. it also allowed us to explore and learn the MTR station well. Iterations with the locals was kind of a minimum, but because of the language barrier it forced us to think in new ways of how to communicate with people when there was a problem or question. the train station was super easy to learn and navigate, the octopus cards were also amazing and super easy to use and very convenient. the potential for internships and new career opportunities was also great experience. there was tons of potential to meet one on one with important people form all of the companies that we visited, giving us inside access to gain internships and potential business partners.
Ryan Cary Broida, Summer 2016 Participant
No health concerns. Just eat as much fruit as you can, they have a very carbohydrate based diet in China.
Read All reviews of this program