Click here to Login
Programs

Brochure
This page is the brochure for your selected program. You can view the provided information for this program on this page and click on the available buttons for additional options.
Global Seminar: Conservation and Indigenous Peoples in Tanzania (Arusha, Tanzania)
Arusha, Tanzania
(Outgoing Program)
Featured:
Term

Year

App Deadline

App Review Begins

Start Date

End Date

Summer

2017

15-FEB-2017 **

Variable

18-MAY-2017

02-JUN-2017

NOTE: Dates on this page are for information only; final dates will be confirmed with participants after acceptance to the program. Do not purchase airfare until instructed to do so by your Program Manager. The Start Date indicates the day participants arrive at the program location; the End Date indicates the day participants depart from the program location.


** Most programs' applications are reviewed on a rolling basis (starting August 1st for Spring programs and January 15th for Summer and Fall programs). NOTE: Some programs start the admissions process earlier and fill before the deadline, and some programs' applications aren't reviewed until after the deadline. Check with Education Abroad staff for details.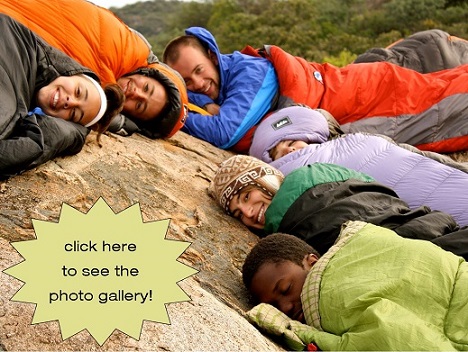 Study in a spectacular, peaceful African country famous for being the site of the largest wildlife migration on earth and home to Kilimanjaro, the tallest mountain in Africa (19,000 feet).

Experience one of the most beautiful and biologically-important regions of the world to learn more about indigenous peoples and conservation. Site visits include Ngorongoro, a UN designated World Heritage site and Olduvai Gorge, a famous paleoanthropology site.

Explore remote conservation areas with customized, culturally-oriented treks that sustainably benefit indigenous communities and the environment.

Live amongst indigenous groups such as the Maasai and Hadzabe people.

Learn about political ecology, culture, development, and globalization. Guest lectures include indigenous leaders working to empower communities to manage their natural resources including wildlife.
Missed the interest meeting? Check out the info here!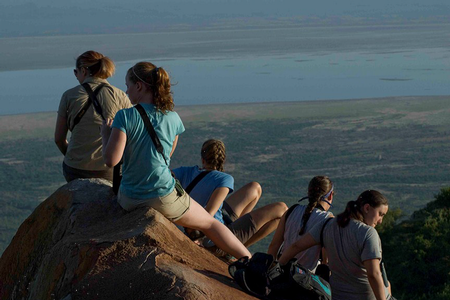 The program is based in Arusha, which is the gateway to Tanzania's world-famous northern safari circuit including the Serengeti and Ngorongoro. The program's location allows students to study the conflict between preservation of unique resources and the pursuit of indigenous livelihoods that support human development.
Arusha has more sophisticated infrastructure than many other Tanzanian cities, thanks to safaris and government offices there. The city is located 30 miles from Kilimanjaro airport and is home to development, indigenous rights, and wildlife conservation organizations.
Tanzania features ecological niches ranging from arid savannah to lush forests. Northern Tanzanian ecosystems contain tension in the efforts to balance issues of population growth, land use, and tourism development with wildlife conservation efforts.
Housing includes a combination of camping, homestay visits, and occasional hotels. Welcome and farewell dinners are also included in the program.
You are responsible for making transportation arrangements to Tanzania and back. The program begins and ends in Arusha, so you should arrange your international flight accordingly. Transportation to all program activities is provided in Tanzania.
Course: ANTH 4020 Beyond the Serengeti: An examination of Conservation and Indigenous Peoples in Tanzania
Credits: 3 upper-division credit hours
Grading: This is a CU Boulder course, so you will receive letter grades
This course examines key concepts such as conservation, globalization, and development as they relate to the Maasai ethnic group and other indigenous communities. The Arusha region contains some of Tanzania's most important biological resources. Intense conflicts exist between wildlife preservationists and advocates of local communities living in protected areas. Specifically, this course examines the interface between conservation and local communities. For example, Maasai people are often evicted for habitat protection and biodiversity concerns.
This course will explore globalization and development and link them to events in Tanzania, using specific communities (Maasai, Iraqw, and Hadzabe) as examples. It will also delve into the ecological and political issues associated with the national park model of conservation. This Western model will be compared with indigenous resource management practices. Students will be immersed in community-managed and local participatory conservation and sustainable tourism projects.
Students will gain ethnographic and historical knowledge of several East African groups and learn more about the human dimension of conservation conflicts. Participants will also become familiar with and apply anthropological and social science concepts while enhancing their analytical writing, research, and oral presentation skills.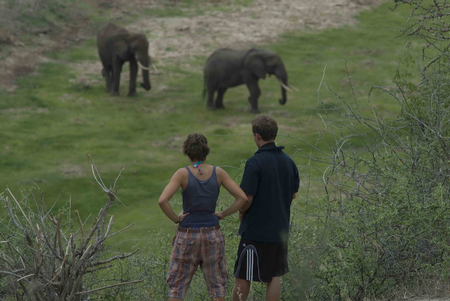 The program director is Laura DeLuca, an Anthropology Lecturer that has taught in various Residential Academic Programs (RAP). She has a Ph.D in Anthropology from the University of Colorado and has conducted long-term ethnographic research on tourism and development in the Serengeti region of Tanzania. Laura DeLuca has evaluated community development projects throughout East Africa. She teaches anthropology courses on Africa, conservation, development, and refugees. She has taught with Peace Corps Kenya, directed cross-cultural trips in Kenya and conducted Fulbright research in Tanzania.
See Dr. Deluca's Faculty Spotlight.
There is little time off and no time for independent travel during the three weeks that the program is in session. Instruction and activities will be held 7-days a week. However, you may travel independently before or after the program.
Summer 2013 Participant
Everything was pretty great, would have been fun to possibly do more volunteer work with some of the locals
Summer 2013 Participant
I loved everything about this trip. We slept in tents and it was a really neat experience to wake up to a beautiful view in the middle of nowhere. Academics were intriguing because we were on the land we were studying with the tribes we were studying. That doesn't get to happen often.
Catherine Carroll Molnar, Summer 2014 Participant
When we met the Hadzabe, one of the last hunter/gatherer groups in the entire world, I felt honored to even be in their presence. The harmony they live in blew me away and I feel like our short time with them was the most amazing experience of my life. With less than 1000 people left, it was like we were getting to know the last of our ancestors.
Paige L Johnson, Summer 2014 Participant
GS: Tanzania is one of the immersive and engaging programs that I've ever experienced. The connections that Dorobo Safaris Company has to the local people are incredible.
Catherine Carroll Molnar, Summer 2014 Participant
Many people think that going on study abroad means there will be no real learning or no real work involved, which is definitely a common misconception, especially with this course. We may spend a lot of time hiking and hanging out, but there is much to be taught, discussed and learned on this trip. Every moment is a learning opportunity and should be treated as such. At the same time however, it doesn't ever feel like you're actually in class. There is a decent amount of work associated with this course, nothing unbearable though & it's all very interesting. As for location, Tanzania is by far the most beautiful place I have ever seen; the people are wonderful and I would go back in a heartbeat if I could. Interacting with locals is a constant opportunity and I highly recommend taking advantage of it. You meet some very interesting people on this journey and what you take away from the experience is priceless, at least in my mind. We spent a great portion of our trip on excursions, whether it was in the car off-roading through the bush, or taking a seven mile hike across the savanna basin to our next camp, we were always on the move. This trip wasn't necessarily about making a difference, (i.e. volunteering), it was more of a learning opportunity; however, you are definitely able to make some amazing connections through guides, etc. which can open numerous doors to volunteer opportunities in their organizations.