Click here to Login
Programs

Brochure
This page is the brochure for your selected program. You can view the provided information for this program on this page and click on the available buttons for additional options.
Global Seminar: Russian Language & Culture (St. Petersburg, Russia)
St. Petersburg, Russia
(Outgoing Program)
Featured:
Term

Year

App Deadline

App Review Begins

Start Date

End Date

Summer

2016

15-FEB-2016 **

Variable

14-MAY-2016

25-JUN-2016

Summer

2017

15-FEB-2017 **

Variable

20-MAY-2017

01-JUL-2017

NOTE: Dates on this page are for information only; final dates will be confirmed with participants after acceptance to the program. Do not purchase airfare until instructed to do so by your Program Manager. The Start Date indicates the day participants arrive at the program location; the End Date indicates the day participants depart from the program location.


** Most programs' applications are reviewed on a rolling basis (starting August 1st for Spring programs and January 15th for Summer and Fall programs). NOTE: Some programs start the admissions process earlier and fill before the deadline, and some programs' applications aren't reviewed until after the deadline. Check with Education Abroad staff for details.

Indicates that deadline has passed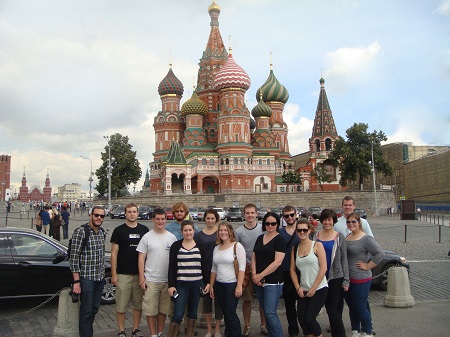 Spend your summer in beautiful St. Petersburg, "The Venice of the North"

Earn 9 credits in 6 weeks

No prior knowledge of Russian required (all levels accommodated)

Numerous field trips within St. Petersburg, as well as a weekend trip to Moscow
With a population of over five million, St. Petersburg is the second largest city in Russia. It is located on the Gulf of Finland at the mouth of the Neva Rver. More than 500 bridges span the Neva and its canals flow throughout the city. St. Petersburg is one of Russia's main cultural centers with 19 theaters, 40 museums, and more than 40 institutions of higher learning.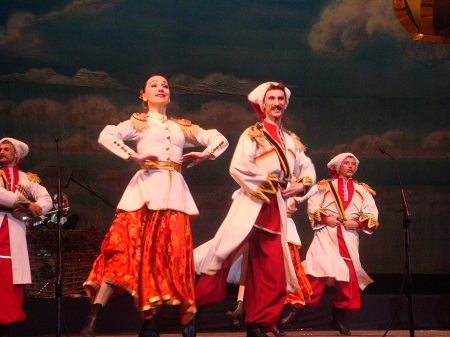 The city itself, which was the capital of Russia under the later czars, was planned and built by renowned architects and is a fascinating blend of Western and Russian architecture. St. Petersburg State University was founded in 1724 by order of Tsar Peter I and is located along the banks of the Neva in a beautiful old part of the city.
All students will be matched with a host family that is located by CIEE Study Center staff. You will be placed with a pre-screened Russian family and provided with a private bedroom. The homestays are located throughout St. Petersburg and are close to either metro stations or other public transport. Host families provide breakfast and dinner every day.
Mid-day meals are taken independently. You can find places to eat near the Smolny Institute or bring a lunch.
You are responsible for making your own transportation arrangements to Russia and back. The program begins and ends in St. Petersburg. Transportation on program-related field trips outside of St. Petersburg is provided as part of the program fee. During the program you can purchase a student pass to use the St. Petersburg transportation system. It is very inexpensive to get around St. Petersburg on the metro and local trams.
Courses: RUSS 3601: 3 upper-division credits, and a Russian language course: 6 credits, lower- or upper-division (depending on your background in the language)
Credits: 9 total credit hours
Approved for: RUSS 3601 fulfills the Historical Context core requirement. Language courses can be applied towards MAPS language deficiency.
Grading: RUSS 3601 is a CU Boulder course, so you will receive a letter grade for that course. The Russian language courses are taught by local instructors. You will receive CU Boulder "in residence" credit as if you had completed the work on the Boulder campus. Those language grades will be converted to pass/fail credit on your CU Boulder transcript. A grade of "pass" is equivalent to C- or better. D equates to no credit and F is a fail. The pass/fail credit earned on a CU Boulder study abroad program is exempt from college limits on student-elected pass/fail credit.
See course descriptions:
The program's two courses are offered in conjunction with St. Petersburg State University.
"Russian Culture Past and Present" (RUSS 3601) is worth 3 credits at CU. It has been approved for historical context in the Arts and Sciences core curriculum. The class introduces you to Russian culture from the 9th century to the present through lectures about Russian literature, folklore, art, architecture, and music. It is taught by the program director, CU Boulder Professor Artemi Romanov. Lectures will be given two hours per day, Monday through Friday. All lectures are in English. A journal and term paper (written after returning from St. Petersburg) are required for the course. A detailed course syllabus is available from the program director.
Field trips include visits to palaces, museums, churches, and other important cultural sites. There will also be several trips to sites outside St. Petersburg, such as the historic city of Novgorod and Valaam Island.
"Russian Language," the second course, is worth 6 hours of credit. This six-week language course serves students at all levels, from beginning to advanced. Russian language classes will be held at the CIEE Study Center at St. Petersburg State University's Smolny Institute. You will be assigned to a small language section (4-12 students per group) according to your level of proficiency in Russian. Credit will be recorded at the appropriate level (first year, second year or upper-division) on your CU transcript.
The program usually begins in mid-May and ends in late June. You can stay in Russia or travel once the program has ended. If you plan to return to Boulder immediately after the program ends, you will have time to enroll in the "B" term of CU Boulder's summer semester.
The program is directed by Professor Artemi Romanov, a faculty member of the CU Boulder Russian department. A native of St. Petersburg who taught at St. Petersburg State University, Professor Romanov will assist in choosing program participants and lead an orientation session before the program begins. He also teaches the Russian Culture course, accompanies the group during excursions and other activities, and is regularly available to provide general assistance. Professor Romanov is aided in his duties by staff at the CIEE Study Center and St. Petersburg State University, who assist with program excursions, classroom arrangements, and other administrative tasks. Both Professor Romanov and members of the CIEE Study Center are available in case of emergency.
See Professor Romanov's Faculty Spotlight.
Scholarships offered by the Russian Department at CU Boulder: The Russian department will award one or two scholarships each summer to students with financial need. If you apply for the CU Boulder Buffs Abroad scholarship you will automatically be considered for this scholarship.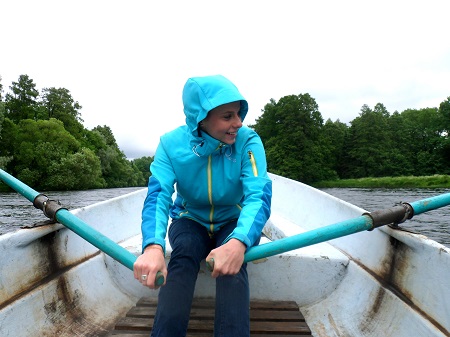 Callie Ann Kellackey, Summer 2014 Participant
It was both very challenging and rewarding! I would highly recommend it to anyone with a sense of adventure!
Jacob Wesson, Summer 2014 Participant
Courses were incredibly effective, the location in the center of St. Petersburg was perfect, and the excursions were plentiful.
Phil Anthony Moroco, Summer 2015 Participant
-The program at first may feel very overwhelming but the instructors really work with you to give you the best learning experience. -Being some what far from the university really challenged me and forced me to get out of my comfort zone but because of that i was able to see different aspects of the city which gave me the most rewarding experience. -Meeting and talking with the locals was another valuable experience that i had and gave me a glimpse into US Relation, Politics, fashion, history, and culture. -The excursions help broaden my views of what the country looked like and aided me in learning more about the locals.
Laura Elizabeth Blome, Summer 2013 Participant
The academics were challenging but seriously helped me improve my Russian. The history course was so informative it was actually difficult to keep all of the information straight! I learned a lot, and the on site learning made a huge impact. The homework load was neither overwhelming nor non-existent and the paper was a nice way to finalize the academic experience. My location was wonderful, 20 minutes from a metro and five minutes from school. It was beautiful and convenient, and our apartment was especially nice and comfortable. I know that some students with longer commutes had some difficulty, but I was very happy with my housing. We had roommates though, and I do wish I had been paired with someone who was at the same language level as I was; since my roommate spoke more Russian than I did, our host mom seemed to prefer to speak to her and I found it harder to get up the courage to speak sometimes when it was easier to just defer to my roommate. My interactions were minimal, largely because I didn't engage in the night life enough. That seemed to be the best way to meet people. The Metro was by far the best transportation. It took me everywhere I needed to go, is incredibly efficient, and much cleaner than the New York subway, for example. It was also well labeled and easy to navigate. I took one taxi also, which was well set up and pretty easy to order. The excursions were amazing. We saw half the museums in St. Petersburg, as well as several performances, including ballets. We focused a lot on the arts while we were there, but overall it was spectacular.
Summer 2013 Participant
I loved everything about this program. I learned a lot, housing was great, transportation was excellent, and the academics were outstanding.
Read All reviews of this program